Following Mental Health Week 2022 and ahead of our WPA & WPA NextGen event at 78 St James's Street, WPA NextGen committee member, Phil Haddleton (Principal, BentallGreenOak) talks to us about the importance of wellness and how to incorporate wellbeing into building design.
It is almost 50 years since health, safety and welfare were legislated into the workplace in the UK. Yet in that time, according to the Health and Safety Executive, chronic work-related problems such as stress, anxiety and depression have increased dramatically.
The legislation perhaps needs a refresh, but in the meantime the built environment is increasingly seeking to address this trend via the design of our public realm, offices, and workspaces.
However, the task is much more complex than simply providing ergonomic chairs. Each individual at work has different wellbeing needs which vary day-to-day. One day we need peace, green space, and a calm environment to be at our best. Other days it's a sweaty high-intensity workout to blow away the cobwebs.
So how can architects and developers provide well-being friendly workspaces?
Improved air filtration, anti-viral surfaces and non-toxic materials are becoming a must-have in a scheme's early design, and we now do these as a matter of course within BentallGreenOak's London pipeline.
There are various accreditations available to demonstrate compliance with these types of metrics. But I would argue that it is the user's experience of a space – less easy to quantify and put a badge on – which has the biggest impact on wellbeing.
Our recently completed 78 St James's Street scheme incorporates what I believe to be the key attributes a developer can provide to maximise the user experience and contribute to their workplace wellbeing.
Encouraging Movement and Collaboration
At 78 St James's Street, we've created different spaces where all occupiers can work, rest or exercise. These include the Morning Room lounge, our Pavilion roof-top café-bar and shared terrace, the flexible Collab Space, and the Wellness Suite.
Our occupiers are encouraged to work in different places throughout the day, to move about, collaborate with colleagues, and to find the most appropriate space for the task at hand. There are also yoga and HIIT classes available, to relax and loosen up, or work up a sweat.
No one should sit at a desk for 10-hours straight or use a mere water cooler to speak to colleagues. At 78 St James's Street, there are so many good alternatives.
Beauty, Art & Whimsy
It's easy to forget the role of beauty and art in creating an uplifting environment. We were lucky at 78 St James's Street to have a beautiful 19th century building to restore. The historic areas include mosaic-lined halls, more reminiscent of an art gallery than an office building. These provide calm spaces to sit and reflect.
To offset some of the grandiosity of the original building we've added whimsical touches such as a series of giant parrot photographs facing the regal golden eagles above the fireplaces. These remind us not to take anything too seriously.
Whilst we may not be able to recreate 19th century mosaic-ed hallways in all our buildings, we should never consider beauty or art as an afterthought (or simply a planning obligation). It is key in creating an uplifting space.
Great F&B
I firmly believe in the power of good food and drink to support mental health and act as a medium to foster strong relationships between teams and colleagues. At 78 St James's Street, we have partnered  with Houston & Hawkes to provide high quality F&B throughout the building's amenity space.
Occupiers are Customers
Nothing can replace human interaction and good and friendly service provided by people. Smart tech is important, but it should support and not replace human interaction. Our Ops team have been individually picked because they are trustworthy, dependable, and genuinely nice people. They are adapt at building strong relationships with our customers – the building's users but do so without being over familiar.
Green space 
The benefits of greenery and biophilia are widely accepted. Seeing a mother duck lead her ducklings for a walk around the terraces of 78 St James's Street which overlook Green Park and St James's Park seemed like good evidence that we can create environments where nature thrives.
If it's good enough for the ducklings, I reckon it's good enough for us! You can view the videos of the ducks here.
If you would like to see how we have incorporated wellbeing into the restoration of 78 St James's Street, please attend the WPA & WPA NextGen evening reception on Thursday 16th June. Register here to join and participate in tours of the building.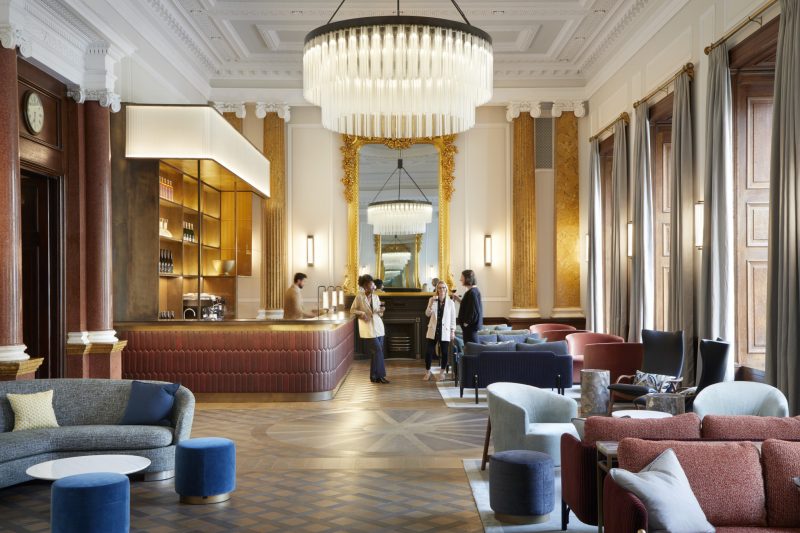 The Morning Room, business lounge and events space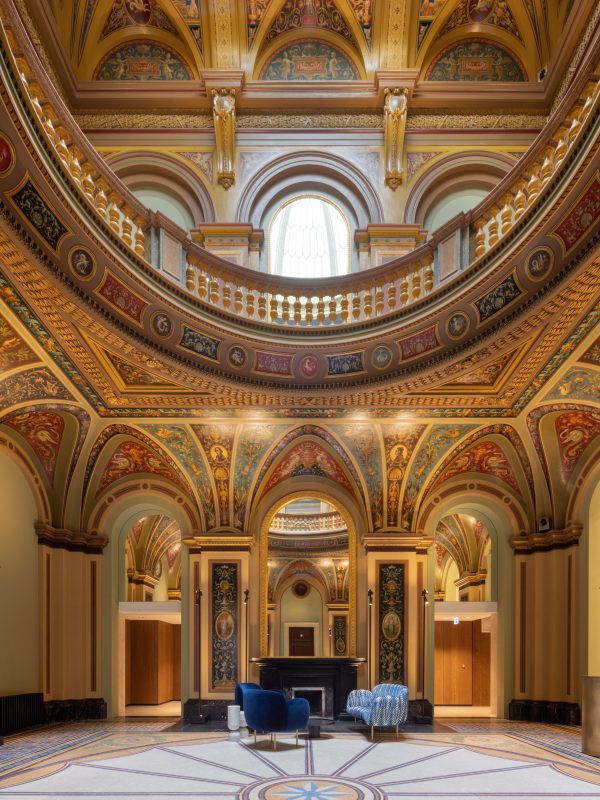 The Saloon and Gallery – Restored 19th Century Interiors